Ethics in Public Health: Upholding the Hippocratic Oath
April 09, 02 PM by
Patrick Bailey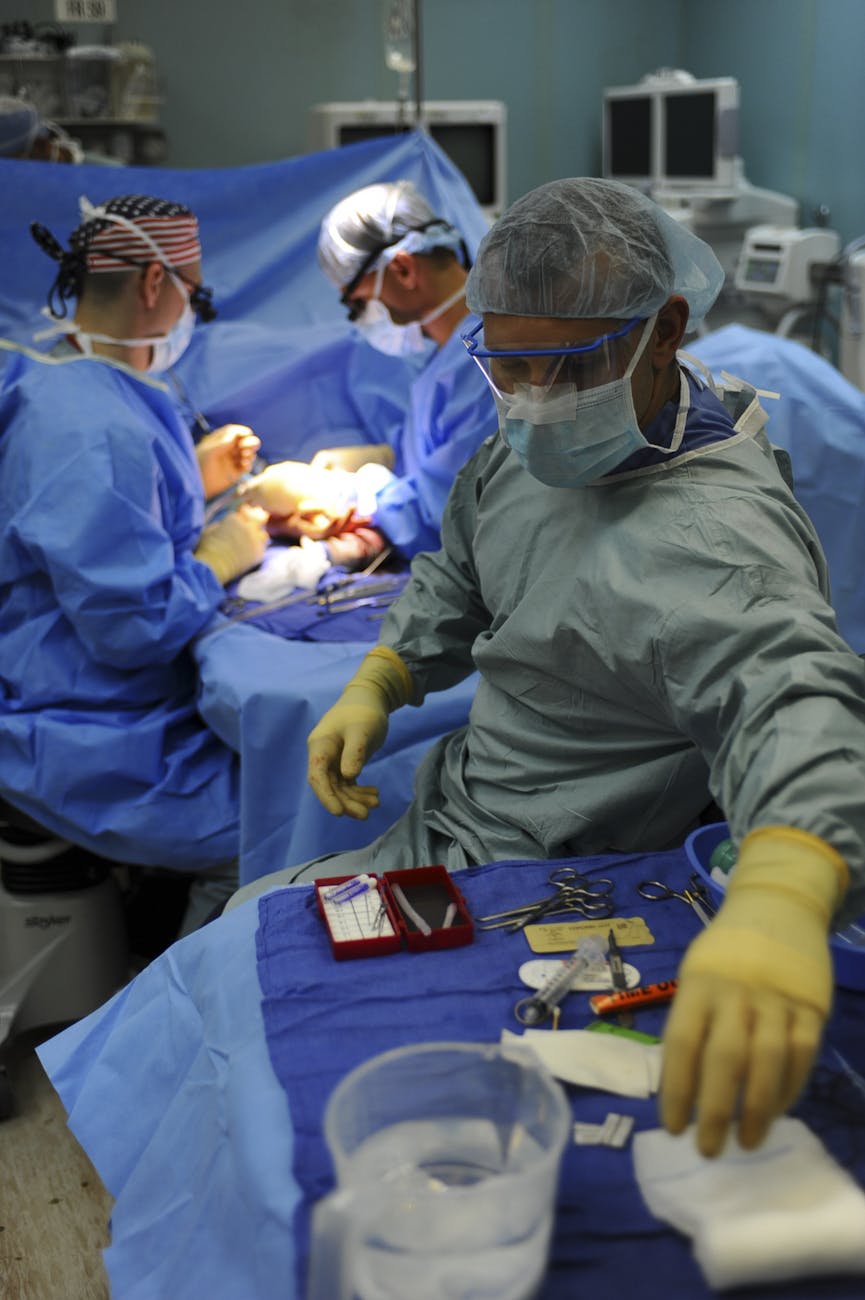 When people think of medicine and the healthcare industry in general, and doctors in particular, what they envision is being healed from any illness or injury. Most people don't think twice about trusting their primary care physician and other medical professionals even when they don't know them personally.
One reason for this overweening trust is the knowledge that those in the medical field adhere to the Hippocratic Oath, an ancient code of medical ethics often cited in error as containing the phrase, "First do no harm".
Indeed, most of us believe that doctors must always do no harm and will choose actions which will offer the most benefit to us. We are convinced that they will always act in our best interests.
Unfortunately, it's not always good news and altruistic deeds.
In reality, there are plenty of issues involving doctors and unethical medical practices. On top of that, there are also issues surrounding doctors being willingly or unwittingly corrupted by pharmaceutical companies who give them gifts, treat them to meals at luxurious restaurants, pay for trips abroad, and worse, even grant them sexual favors.
The current opioid addiction epidemic started when pharmaceutical manufacturers convinced physicians that their new opioid painkillers had little risk of addiction and encouraged their prescription for chronic as well as short-term pain. Now that the market has been created, illegally produced fentanyl is driving the opioid overdose death rate upwards.
It's unfortunate to think that those who need urgent medical attention—such as those who are addicted and inventive enough to come up with legal transdermal fentanyl patch abuse methods—may not be taken care of as well as they should.
With all these issues at hand, people begin to wonder whether those engaged in the medical profession are actually competent and sincere enough to deserve the title "life-savers".
Pharmaceutical Companies and Lavish Gifting Practices
In a BBC documentary on the case of Glaxo Smith-Kline, revealed the usual and apparently acceptable practices by giant pharmaceutical companies of asking renowned and well-respected doctors to advocate their products before the medical community. These expert and well-respected physicians influence other doctors to prescribe certain drugs manufactured by the sponsoring pharmaceutical company.
Since so many pharmaceutical companies engage in this activity, it appears to be normal and acceptable. If you take a deeper look, however, it seems entirely corrupt. If we lived in a perfect world, where everyone genuinely looks out for the well-being of another, these endorsements could be trusted.
Alas, we don't and they can't. A single prescription can heal or kill another human being. Pharmaceutical manufacturers have sometimes disregarded and concealed evidence against the effectiveness and safety of their drugs.
Corruption, Sex, Love and Other Drugs
Moreover, the corruption doesn't end there. In the book Hard Sell: The Evolution of a Viagra Salesman, former Pfizer medical representative James Reidy revealed how he rendered sexual favors to numerous doctors throughout his career, securing him his self-proclaimed title as the best Viagra salesman in the entire US.
This unethical behavior made Reidy something of a celebrity, and the book the inspiration for the moderately successful Hollywood film Love and Other Drugs. That these acts were rewarded and glorified (he did lose his job as a medical rep, though probably more for telling tales out of school than the behavior itself) shows how skewed the system has become.
These acts are not something that should be glorified. These acts should be exposed so we can put an end to them, clean-up the system and make it reputable.
We expect people with addictions to drugs to do whatever they can for a fix, even devising fentanyl patch abuse methods. We don't expect those who swore an oath to do no harm intentionally to sell us out in exchange for personal favors.
Such corruption and unethical practices in the medical profession may make people put less trust in the entire healthcare industry.
Doctors, medical practitioners, pharmaceutical companies, and all those in the medical field must redeem themselves by putting their duty to the public ahead of pharmaceutical perks.
April 09, 02 PM by
Patrick Bailey